New Evacuation Plans are Announced as California Wildfires Continue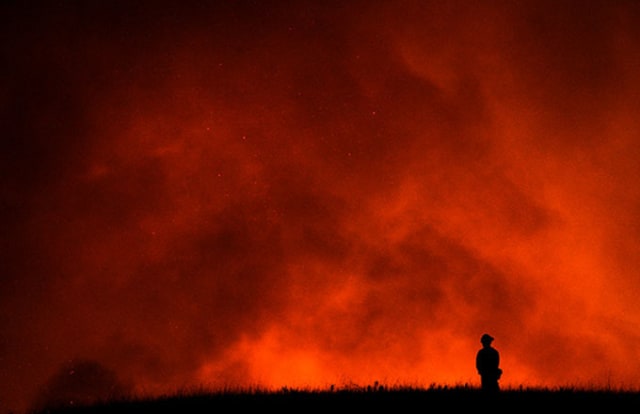 On Sunday, the Santa Barbara County Sheriff's office gave out new evacuation orders for Southern California residents that could be in the path of the quintet of wildfires that are currently burning through the region. According to NBC News, those orders are for:
[T]he area spanning Buena Vista Dr. to Toro Canyon Road from SR-192 north to Camino Cielo. Evacuation warnings for parts of Montecito, Carpinteria and Summerland were also expanded on Sunday.
As of now, 9,000-plus firefighters are attempting to combat the active infernos, which have destroyed more than 800 buildings and forced nearly 100,000 evacuations:
One official death has been blamed on the largest of those fires (the Thomas Fire) after the body of 70-year-old Virginia Pesola was found at the site of a car crash that took place in an evacuation route on Wednesday evening.
---